At Dr. Bruce E. Crowley, our dentist and team work to give patients a beautiful, healthy smile. Dr. Bruce E. Crowley's desire to work with his hands and interact with people led him to a career in dentistry in Las Vegas, Nevada. Learn more about our dentist today! Reach out to a member of our dental office by calling 702-838-9863.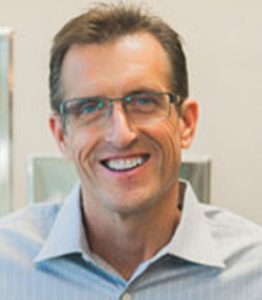 Bruce E. Crowley, DDS
Dr. Bruce E. Crowley's desire to work with his hands, interact with people and utilize his creativity led him to dentistry. After earning his bachelor's degree from Brigham Young University in 1979, Dr. Crowley attended the University of Washington School of Dentistry, graduating in 1984 with his Doctor of Dental Surgery. That same year, he began his dental practice in Las Vegas. Nearly 30 years later, he continues to serve the Las Vegas, Nevada, community with high-quality dental care.
With almost 30 years of practice in family, restorative and cosmetic dentistry, Dr. Crowley has gained valuable expertise in the dental field. He continues to constantly keep his knowledge and skills sharp by being involved in varied continuing education courses and programs, and he always participates in more continuing education than is required by the Nevada State Board of Dental Examiners.
With his passion for the outdoors, Dr. Crowley loves the opportunities that the Las Vegas weather and location allow him. During his free time, he enjoys water sports, hiking, scouting and all kinds of family activities. Family and friends are especially important to Dr. Crowley. He and his long-time staff always strive to maintain a gentle and caring neighborhood atmosphere at their dental office. Dr. Crowley's experience and expertise, his kind and caring attitude, and his longtime caring staff make Dr. Bruce Crowley's office a wonderful choice for your dental care.